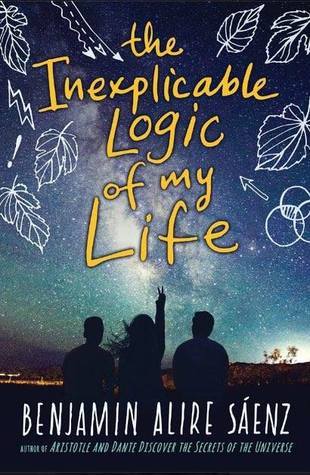 The Inexplicable Logic of My Life by Benjamin Alire Sáenz
Publication Date: March 2017
Buy: Here
My Rating: ✹✹✹✹✹
Goodreads Description:
"The first day of senior year:
Everything is about to change. Until this moment, Sal has always been certain of his place with his adoptive gay father and their loving Mexican-American family. But now his own history unexpectedly haunts him, and life-altering events force him and his best friend, Samantha, to confront issues of faith, loss, and grief.
Suddenly Sal is throwing punches, questioning everything, and discovering that he no longer knows who he really is—but if Sal's not who he thought he was, who is he? "
"When is the right time for anything? Who knows? Living is an art, not a science." 
My Thoughts: 
I cannot remember what made me pick up this book, maybe I had read a good review somewhere… I don't know. Either way, I am so happy I did pick this book up. 
I really enjoyed this one. I have never read a Benjamin Alire Saenz novel before, but I certainly will be reading more of them now. 
Something really clicked with me whilst reading this novel. It might be the fact that the characters are written incredibly well and I really felt like I knew them. Or maybe it was the fact that everyone in the novel was a little lost and still finding themselves, that's always something I connect with. 
This novel was not plot driven, which was fairly new for me. Instead, it was driven by the characters, their relationships and how they ask various questions about themselves and life itself. Some of the predominant themes of this novel are mortality, belonging, love and family. Death plays a huge part, there is A LOT of death in this novel. But with those deaths come new themes, new questions and even more answers. 
Another thing I liked about this YA novel was the fact that it is undoubtedly about love, but there is next to zero romance in this novel. Which was very refreshing.
Overall, this is a very well written YA novel about accepting yourselves and each other, love and family. I felt the love that Saenz had for his characters, and it helped me connect with them. I felt their grief and I felt their happiness, it was a very emotional novel. I would most definitely recommend to anyone who loves YA fiction.
About The Author: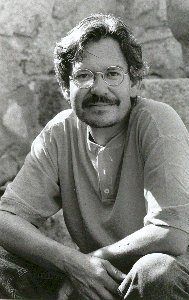 Benjamin Alire Saenz (born 16 August 1954) is an award-winning American poet, novelist and writer of children's books. His first novel, Carry Me Like Water was a saga that brought together the Victorian novel and the Latin American tradition of magic realism and received much critical attention. In The Book of What Remains, his fifth book of poems, he writes to the core truth of life's ever-shifting memories. In 2005, he curated a show of photographs by Julian Cardona. He continues to teach in the Creative Writing Department at the University of Texas at El Paso.