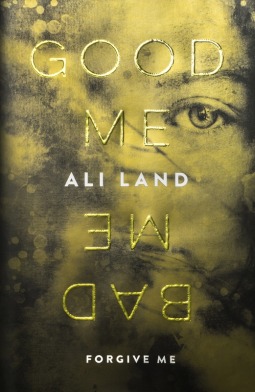 Good Me, Bad Me by Ali Land
Publication Date: January 2017
Buy: Here
My Rating: ✹✹✹✹✹
Goodreads Description:
"Good Me Bad Me is dark, compelling, voice-driven psychological suspense by debut author Ali Land.
How far does the apple really fall from the tree?
Milly's mother is a serial killer. Though Milly loves her mother, the only way to make her stop is to turn her in to the police. Milly is given a fresh start: a new identity, a home with an affluent foster family, and a spot at an exclusive private school.
But Milly has secrets, and life at her new home becomes complicated. As her mother's trial looms, with Milly as the star witness, Milly starts to wonder how much of her is nature, how much of her is nurture, and whether she is doomed to turn out like her mother after all.
When tensions rise and Milly feels trapped by her shiny new life, she has to decide: Will she be good? Or is she bad? She is, after all, her mother's daughter."
"The brain of a psychopath is different from most, I've weighed up my chances. Eighty per cent genetics, twenty per cent environment. Me. One hundred per cent fucked." 
My Thoughts: 
I read this book in one sitting. I could not put it down! 
How it's been on my TBR shelf for months I do not know. But I finally got round to reading it, and I loved it! 
It was intense! I don't think I've ever read a book where the author gets right into the psyche of such a psychologically damaged girl. It was one hell of a rollercoaster.  
The subject matter was a lot darker than I expected, and very deep. As a reader, I felt gripped from all the tension in the novel, and the twists that I often did not see coming. 
I don't like to give too much away, but Milly is possibly one of the most intriguing characters I've ever read about, and to be so deep into the mind of such a complex character was astounding. One minute it would be a fairly normal dialogue and the next some of her thoughts would chill you to the bone. She knew she had both good and bad in her, but she liked to be good.. unless someone feeds the wolf within her! 
The ending to this book was shocking. I had my sneaking suspicions about where to author would take it, but I never expected that! I was gob-smacked! 
Overall, it was an incredibly engrossing, chilling novel and I thoroughly enjoyed it. It had a really well-written, disturbing plot and a number of well-developed, flawed characters. A very well deserved 5 stars, and totally worth being a zombie at work the next day after spending all the night before reading it. Oops. I would recommended to anyone who wants a dark, tense thriller to read.
About The Author: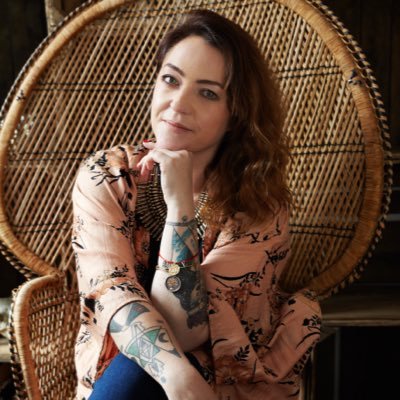 After graduating from university with a degree in mental health, Ali Land spent a decade working as a Child and Adolescent Mental Health Nurse in hospitals and schools in the UK and Australia. Ali is now a full-time writer and lives in London. Good Me Bad Me has been translated into over twenty languages.