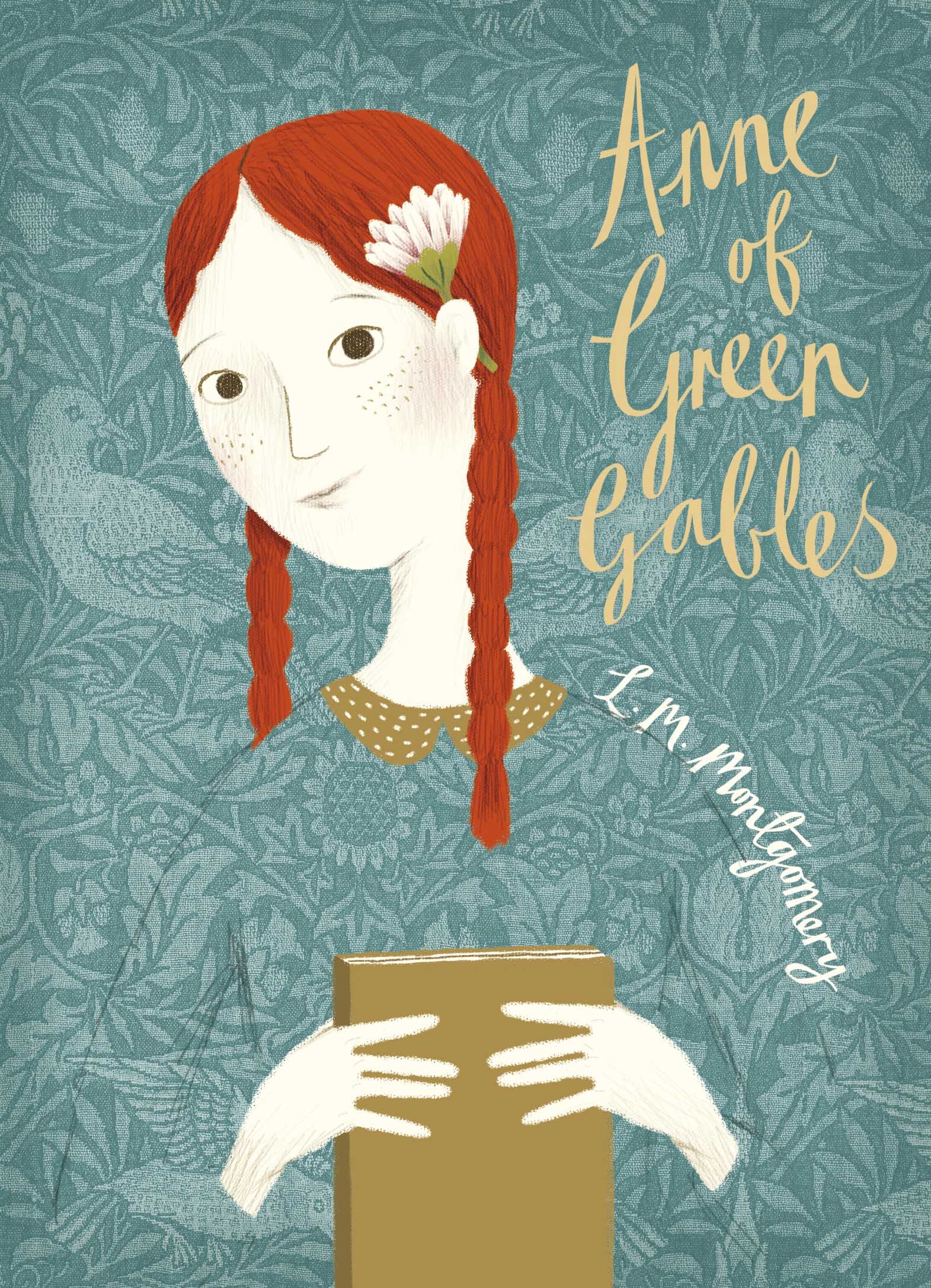 Anne of Green Gables by L.M. Montgomery
Publication Date: 1908
Buy: Here
My Rating: ✹✹✹✹✹
Goodreads Description:
"Everyone's favorite redhead, the spunky Anne Shirley, begins her adventures at Green Gables, a farm outside Avonlea, Prince Edward Island. When the freckled girl realizes that the elderly Cuthberts wanted to adopt a boy instead, she begins to try to win them and, consequently, the reader, over."
"Dear old world, you are very lovely, and I am glad to be alive in you." 
My Thoughts: 
Lately I have been trying to read classic novels, and this particular book features on many Top 100 Books To Read Before You Die, so I figured I would give it a go.
Now I know it's classed as a children's book, but I wholeheartedly enjoyed it. I feel like I should have read this as a child, what with growing up freckled and red headed myself. But mostly because it has a great message. 
Anne (with an E, very important!) is a wonderful girl and I aspire to be like Anne when I grow up. Even if I am in my mid twenties. She has an amazing outlook on life, friendships and her education. This book, and Anne, have shown me how important it is to appreciate the little things in the life, the moments, the gestures, nature, our privileges, the things that truly matter. She has such a zest for life, and I love her 'scope for imagination'. She sees beauty in everything, and there is never a dull moment with Anne around. 
I think the wonderful thing about Anne is that what you see is what you get, she is true to herself always. She makes mistakes (often), she owns up to them and learns from them. She never makes the same mistake twice. She wants to find 'bosom friends' and 'kindred spirits' and is very honest and upfront about that fact. I admire her for that. 
Anne Shirley is a bold little girl and a true hero. 
Overall, I adored this lovely little book and will now start to appreciate and love the little things in life a little more. A well deserved 5 stars! 
About The Author: 
Lucy Maud Montgomery was a Canadian author, best known for a series of novels beginning with Anne of Green Gables, published in 1908. The author of the famous Canadian novel Anne of Green Gables, Lucy Maud Montgomery, was born at Clifton, Prince Edward Island, Nov. 30, 1874. She came to live at Leaskdale, north of Uxbridge Ontario, in 1911 after her wedding with Rev. Ewen Macdonald on July 11, 1911 in Prince Edward Island. Her three children were born at Leaskdale, and she wrote close to a dozen books while she was living in the Leaskdale Manse before the Macdonald family moved to Norval, Ontario in 1926. Maud died in Toronto April 24, 1942 and was buried at Cavendish, Prince Edward Island.